Please note: This concert is in the past and has already taken place.
Details
Online event

London
England


Programme
Johann Sebastian Bach – Cello Suite no.2 in D minor, BWV 1008

Performers
Charlie Siem – violin
Oliver Poole – piano
Boris Andrianov – cello
Maxim Rysanov – viola
massimo Mercelli – flute
Jan Bartos – piano
Luca Franzetti – cello
Gabriel Prokofiev – electronics

Programme Note
Artist Management company Only Stage has launched its highly anticipated Digital Season – All About Bach! Festival, running January 8th – March 5th 2021. The festival kicked off with a stunning performance from world-renowned violinist Charlie Siem, who will also be closing the festival on 5th March.
The Digital Season from Only Stage is a series of free concerts where artists will perform an array of classic pieces from Bach's repertoire, using technology and social media to stream to devices world-wide. The line up includes 8 soloists over 9 concerts, taking place once a week. These concerts can be accessed via the Only Stage Facebook page, Instagram and Youtube Channel: https://www.youtube.com/channel/UCmMedv3kGfZxXt-nDq1j4SQ
Due to the ongoing-pandemic, Only Stage has, like many, had to adapt the way it works with musicians and through this need for creativity, the Digital Season was born. Not only does this provide Only Stage with a new way of continuing to work with artists, it also provides the artists and their guests a platform to showcase their creativity for a new online audience, helping bring people together through the power of music.
As a recipient of the Culture Recovery Fund 2020, Only Stage would like to thank Arts Council England for allowing them to put together this project and crucially continue to support artists in the music industry.
9 streaming concerts
on Youtube, Instagram and Facebook
January 8th at 17.30 (GMT)
Charlie Siem violin
Violin Partita No. 3 in E major (BWV 1006) Chaconne from Violin Partita No. 2 in D minor (BWV 1004)
January 15th at 17.30 (GMT) Luca Franzetti cello
Cello Suite No. 2 in D minor, BWV 1008 Cello Suite No. 3 in C major, BWV 1009
January 22nd at 17.30 (GMT)
Jan Bartos piano
Chromatic Fantasy and Fugue in D minor BWV 903 French Suite No. 6 in E major BWV 817
January 29th at 17.30 (GMT)
Massimo Mercelli flute | Nicoletta Sanzin harp
J.S. Bach, Sonata in sol minor BWV 1020 (Allegro – Adagio – Allegro) C.P.E. Bach, Hamburger Sonate in sol maggiore (Allegretto – Rondò – Presto) J.S. Bach, Sonata in mib major BWV 1031 (Allegro moderato – Siciliana – Allegro)
February 5th at 17.30 (GMT)
Maxim Rysanov viola
J.S. Bach, Cello Suite n° 1 (arrangement)
Selection of inventions for violin and viola | Special Guest Barnabas Kelemen violin
February 12th at 17.30 (GMT) Gabriel Prokofiev electronics
J.S. Bach, Offerta musicale (arrangement)
February 19th at 17.30 (GMT)
Boris Andrianov cello | Guest artist Dmitry Illarionov guitar J.S. Bach, Suite n° 5 (arrangement)
February 26th at 17.30 (GMT)
Oliver Poole piano
J.S. Bach, Variazioni Goldberg (arrangement)
March 5th at 17.30 (GMT) Charlie Siem violin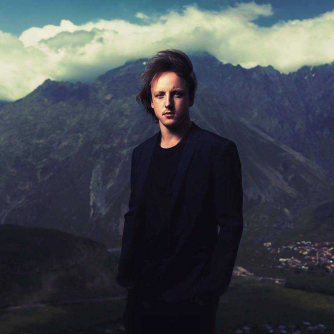 Get a route map
Your Map