Please note: This concert is in the past and has already taken place.
Details
Royal Festival Hall
Southbank Centre
Belvedere Rd
London
SE1 8XX
England


Programme
Edward Cuthbert Bairstow – Organ Sonata in E flat major
Simon Holt – The Legend of Melusine for boy treble and organ
Johann Sebastian Bach –
Charles-Marie Widor – Organ Symphony no.6 in G minor, Op.42 no.2

Performers
Martin Baker – Organ

Programme Note
The RCO celebrates its 150th anniversary in 2014. It is staging 150 recitals across the UK and the 150th is at Royal Festival Hall. This event is a collaborative venture with the Royal College of Organist and Southbank Centre.
The programme includes a new work by Simon Holt - The Legend of Melusine - commissioned in 2014 by Southbank Centre to celebrate the return of Royal Festival Hall organ and by the Royal College of Organists to mark its 150th anniversary.
The Legend of Melusine
It's Saturday and the Lady Melusine is bathing, as ever, behind closed doors. She has married her husband, Raymond, the Duke of Aquitaine, on one condition. 'You are forbidden from seeing me bathe,' she said, because she is cursed! Every Saturday she changes - changes into a serpent from the waist down, changes into a fork-tailed mermaid. Her enchanted bathing eases the pain, the pain of her changing. Her splashing, silvery, scaly tails, flash like mirror shards.
A wight* boy spins this yarn. A wight, yes, a wight.
She bears ten sons and with magic, builds entire castles over a single night. With these castles their riches grow. But, of course, stories like these, always end badly. Driven jealous mad by thoughts of cuckoldry and through a crack in the door, Raymond glimpses her demon-change and screams a scream too loud to stifle. Melusine, her secret exposed, her bat-black wings flexing, her tails writhing, flies out from her tower, shrieking a wild animal shriek and circles the castle, forever a monster.
A wight boy spins this yarn. A spirit, an imp, a ghost.
* Wight is a Middle English word, from Old English wiht, and used to describe a creature or living being. More recently, the word has been used within the fantasy genre of literature to describe undead or wraith-like creatures. Corpses with a part of their decayed soul still in residence, often draining life from their victims.
Royal Festival Hall at 6.15pm - Preconcert talk. This concert sees the premiere of The Legend of Melusine, a new work for boy treble and organ co-commissioned by the Southbank Centre to celebrate the return of the Royal Festival Hall organ and the Royal College of Organists to mark its 150th anniversary. Composer Simon Holt and organist Martin Baker, in conversation with Andrew McCrea, explore the inspiration for the work as well as the challenges and pleasures of writing for voice and organ. Sponsored by the Royal College of Organists. Free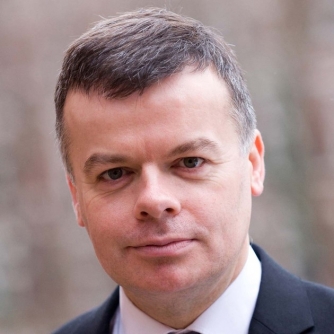 Get a route map
Your Map