Details
St George's Hall
St George's Place
Liverpool
L1 1JJ
England


Tickets
Prices: £32
Booking line: 0333 666 3366
Book Tickets

Programme
Antonio Vivaldi – La Folia
Antonio Vivaldi – The Four Seasons
Johann Sebastian Bach – Harpsichord Concerto no.3 in D major, BWV 1054
Antonio Vivaldi – Concerto for 2 Violins in A minor, RV 522

Performers
Warren Mailley-Smith – piano
Eva Þórarinsdóttir – violin

Programme Note
On Friday 8th October 2021 at 7:30pm, in the heart of Liverpool, the walls of St George's Hall will resound to the music of Bach and Vivaldi played The Piccadilly Sinfonietta.
Celebrate the end of lockdown in style with the stunning musicians of the Piccadilly Sinfonietta performing Vivaldi's timeless classic, The Four Seasons, by Candlelight.
The Piccadilly Sinfonietta is one of the UK's most exciting young ensembles and performs a selection of well-loved classics by Bach and Vivaldi, from The Four Seasons.
The concert features breathtaking feats of virtuosity from violinist sensation, Eva Þórarinsdóttir, and the features the virtuoso concert pianist Warren Mailley-Smith in performance of Bach's sublime Piano Concerto No. 3 in D major.
The award-winning concert pianist and a favourite performer for the British Royal Family recently became the first british pianist to perform Chopin's complete works from memory. An exceptional talent and a self-deprecating sense of humour, combined with his formidable technical skill and mature musicality, makes him a favourite with audiences and venue staff alike
Famously described by Charles Dickens as "The most perfect room in the world" St George's Hall is situated directly opposite Liverpool Lime Street Station and offer visitors to Liverpool an easily accessible musical treat, with its superb acoustic, beautiful interior and the convenience of all the bars and restaurants of the city on its doorstep.
So why not treat yourself to an evening out and join us for an evening to remember of uplifting music at St George's Hall, performed by this sensational orchestra The Piccadilly Sinfonietta, making their Liverpool debut.
BOX OFFICE DETAILS:
Tickets - Unreserved £32
Box office TEL: 0333 666 3366 (Mon-Fri 9.0am-7.0pm excluding bank holidays and Sat 9.0am-5.0pm)
https://www.ticketsource.co.uk/cm/e-rjzykj
Box office email: info@citymusicpromotions.co.uk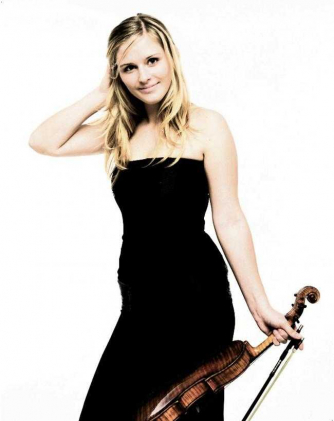 Get a route map
Your Map