Details
West Road Concert Hall
11 West Road
Cambridge
Cambridgeshire
CB3 9DP
England


Tickets
Prices: £15
Book Tickets

Programme
Ludwig van Beethoven – Violin Sonata no.10 in G major, Op.96
Ludwig van Beethoven – Piano Trio in B flat major 'Archduke', Op.97

Performers
Emma Lisney – violin
James Lisney – piano

Programme Note
Archduke Rudolph Johann Joseph Rainer (1788-1831) was Beethovens most generous and constant patron, receiving the dedications of fourteen works in return, including such treasures as the Piano Sonatas opus 81a (Les Adieux) and opus 106 (Hammerklavier), the Piano Concerto opus 73 (Emperor) and the Missa Solemnisopus 123.
The Violin Sonata opus 96 was written in 1812 and the Archduke gave the first performance together with the violinist Pierre Rode. Shortly before completing the work, Beethoven wrote to the Archduke Rudolph "…I did not hurry unduly to compose the last movement for the sake of mere punctuality, the more because, in writing it, I had to consider the playing of Rode. In our finales we like and rushing and resounding passages, but this does not please R and - this hinders me somewhat." Nonetheless, the Sonata in G major is recognised as a masterpiece and as entirely suitable for his last word on this genre.
Though taking the next opus number, the Archduke Trio was completed in 1811. The first performance was given in 1814 by Beethoven himself with Schuppanzigh and Joseph Linke (1783-1837). Beethoven's deafness continued to encroach upon his ability as a performer and after a second performance, a few weeks later, Beethoven did not appear again in public as a pianist.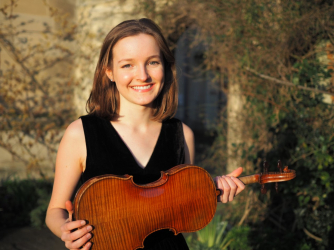 Get a route map
Your Map