Details
West Road Concert Hall
11 West Road
Cambridge
Cambridgeshire
CB3 9DP
England


Tickets
Prices: £15
Book Tickets

Programme
Ludwig van Beethoven – Cello Sonata no.4 in C major, Op.102 no.1
Ludwig van Beethoven – Piano Sonata no.32 in C minor, Op.111
Ludwig van Beethoven – Cello Sonata no.5 in D major, Op.102 no.2

Performers
Joy Lisney – cello
James Lisney – piano

Programme Note
The evening programme of final sonatas features dedications to two women that played a great role in Beethoven's life.
The two cello sonatas, opus 102 were dedicated to Countess Anna Maria Erdödy (1779-1837), a competent pianist who had known Beethoven for at least seven years. The Hungarian Countess organised regular musical gatherings at her summer residence in Jedless near Vienna. She was a competent pianist and she employed the cellist Joseph Linke (1783-1837) which prompted Beethoven to write for the combination. The resulting works are particularly distinctive for their concision, their freedom and for a first blossoming of Beethoven's radical style.
The final dedication, the great Sonata for piano opus 111, is to Antonie Brentano (1780-1869), the woman most likely to be Beethoven's Immortal Beloved (a last minute change from the initial intention to dedicate to the Archduke Rudolph). Beethoven described the last two sonatas (opus 110 and 111) as "not very difficult" but opus 111 is notorious for its technical and interpretative challenges, including such notational devices commented upon by The Harmonicon: "But no sphinx ever imagined such a riddle as the twelve-thirty-two time presents."
As the sonata contains only two movements, the publisher asked Beethoven whether he had forgotten to send the finale. The spiritual depth of this extended set of variations, however, provide the perfect close to Beethoven's cycle of thirty two piano sonatas.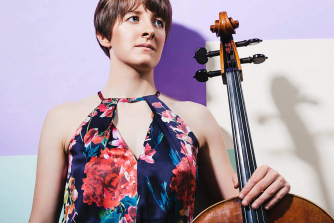 Get a route map
Your Map