Please note: This concert is in the past and has already taken place.
Details
The Old Church
Clissold Park
Stoke Newington
London
N16 0JR
England


Programme
Various – In Nomines, Fantasias, Pavans and Galliards by Dowland, Holborne, Tye, Purcell and Byrd

Performers
Consortium 5

Other concerts in this Series (+)
Programme Note
Recorder quintet Consortium5 celebrate one of the golden ages of English instrumental music, performing a rich array of In Nomines, Fantasias, Pavans and Galliards by composers including Dowland, Holborne, Tye, Purcell and Byrd.
Here lies the Man whose Name in Spight of Death
Renowned lives by Blast of Golden Fame;
Whose Harmony survives his vital Breath,
Whose skill no Pride did spot, whose Life no Blame;
Whose low Estate was blest with quiet Mind
As our sweet Cords with Discords mixed be:
Whose life in Seventy and Four Years entwind
As falleth mellowed Apples from the Tree.
Whose Deeds were Rules, whose Words were Verity;
Who here a Singing-Man did spend his Days.
Full Fifty Years in our Church Melody
His Memory shines bright whom thus we praise.
(Quoted from a wall-plaque in Norwich Cathedral to composer and one time chorister Osbert Parsley, who died in 1585).
The concept of developing the same instrument in different sizes is believed to have originated around the start of the 15th century, most probably in Germany. Various types of these instrumental consorts were developed, playing either by themselves or with voices. As most instrumental consorts were modelled on polyphonic vocal ensembles it followed that most early music was derived from vocal music. The first, collections of instrumental music from around 1500, consist mostly of motets, chansons and other types of vocal music just copied or printed without the words. In time new genres developed that were based loosely on vocal idioms, such as the fantasia, which were mostly derived from the motet and other types of church music. Many Elizabethan fantasies took the form of the In Nomine, so called because it was modelled on a section from the Benedictus of John Taverner's mass Gloria tibi Trinitas at the words 'In nomine Domine'. The plainsong is used as a cantus firmus in slow notes in one part, surrounded by counterpoint in the other parts. Christopher Tye was the most important early composer of In Nomines, writing more examples than anyone else and giving them titles that reflect their character.
The one type of instrumental music that is not based on vocal idioms is dance music. Although originally in mediaeval times dance music must have been largely improvised and therefore not written down, by the 16th century changing fashions led to new types of dance music. It was now composed rather than improvised, often with the tune in the highest part. The new dances, such as the Pavan and Galliard, consisted of two, three or more short repeated sections, rather than a continuous cantus firmus.
The music we play tonight illustrates the complex richness of the English consort tradition, drawing on many European traditions and influences yet composed and performed within the framework of one of the Golden Ages of English instrumental music.
Concert programme:
Fantasia 1 by Jerome Bassano
The King of Denmark's Galliard by John Dowland
Heigh Ho Holiday by Anthony Holborne
In Nomine Seldom Sene by Christopher Tye
In Nomine Re la re by Christopher Tye
In Nomine Saye So by Christopher Tye
Fantasia in G by Giovanni Coperario
Earl of Essex's Galliard by John Dowland
Captain Digorie Piper his Galliard by John Dowland
Mr George Whitehead's Almain by John Dowland
Fantasia Upon One Note by Henry Purcell
In Nomine IV by William Byrd
Phancy by Edward Blankes
Dovehouse Pavan by Alfonso Ferrabosco
Galliard by Jerome Bassano
Parsley's Clocke by Osbert Parsley
Chaconne 'Three Parts Upon a Ground' by Henry Purcell
The Night Watch by Anthony Holborne
Mistress Nichols Almain by John Dowland
Coranto by William Brade
In Nomine Rachell's Weeping by Christopher Tye
In Nomine Weep No More Rachell by Christopher Tye
In Nomine I by Alfonso Ferrabosco
The Leaves Be Green by William Byrd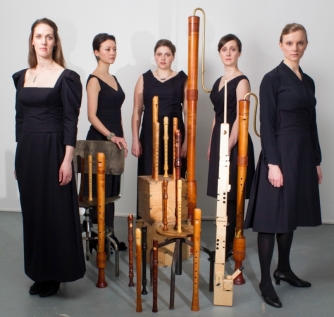 Get a route map
Your Map